Test Automation: Key Challenge in Software Testing
The software development landscape is a constantly changing one. New tools are introduced regularly. Technologies and knowledge are continuously evolving. Even though quality levels vary greatly across product types, product quality still matters to all, according to a new survey called Testing Essentials, conducted by LogiGear. Unsurprisingly, almost all respondents also want to be up to date and knowledgeable about the latest technologies and tools.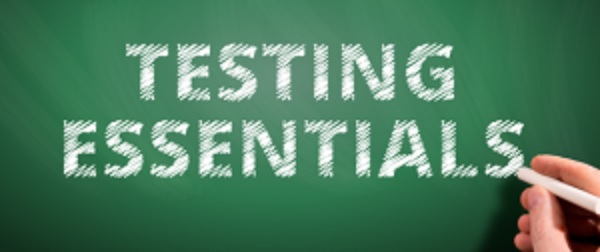 Surprisingly, nearly half of respondents agree that test automation continues to be their biggest challenge because of misunderstandings about the process and needed education about tools at the management level. As test automation gets more and more important in speeding up product release and deployment, teams must re-evaluate how they do things. They should always get outside help. Knowing adoption of new practices or fading on previously accepted practices is essential to improving.
Among the participants of the survey, 40 percent are in traditional software development organizations and represent the financial services, manufacturing software and hardware, as well as the medical and healthcare sectors. Roughly 20 percent of respondents are consultants working across various sectors.
The respondents also shared:
■ Projects are most often behind schedule because of shifting user stories/ requirements, not test delays. It seems the human element is at play here.
■ There appears to be a need to raise the awareness level and knowledge of quality and testing across teams.
■ There is an overall need to resolve issues around automation (i.e., too much pressure to automate due to time demands). Misunderstandings of the time needed to automate well contribute to poor quality, according to our respondents.
■ 67 percent of respondents write test plans based on release or user stories compared to 22 percent that do not write test plans — at all.
■ Good news — only 7% do not document test cases. This is an important number as it shows most respondents do indeed have some manner of documentation in place.
■ Over 54 percent of respondents have test strategies that include only API/integration and UI testing, but no unit testing.
■ More than 65% of respondents say less than 50% of their tests are automated.
■ 26 percent of all respondents have no automated testing at all.