PLATINUM SPONSORS
Splunk turns data into doing with the Data-to-Everything Platform. Splunk technology is designed to investigate, monitor, analyze and act on data at any scale.. For more information, visit www.splunk.com


SILVER SPONSORS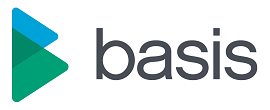 Basis Technologies provides the only complete automated DevOps & Testing platform engineered for SAP. To find out how our automation changes the way companies run SAP with agile, continuous delivery of critical change visit www.basistechnologies.com.



GAVS Technologies is a Global IT services and solutions provider enabling digital transformation through automation-led IT infrastructure solutions. GAVS' Zero Incident Framework™ (ZIF.ai) is an AIOps based TechOps platform that enables proactive detection and remediation of incidents. For more information, visit www.gavstech.com.


Moogsoft is a pioneer and leading provider of AIOps solutions that help IT teams work faster and smarter. With patented AI analyzing billions of events daily across the world's most complex IT environments, the Moogsoft AIOps Platform helps the world's top enterprises avoid outages, automate service assurance, and accelerate digital transformation initiatives. For more information, visit www.moogsoft.com.


Click here to find out how you can become a sponsor of DEVOPSdigest.