PLATINUM SPONSORS
Splunk turns data into doing with the Data-to-Everything Platform. Splunk technology is designed to investigate, monitor, analyze and act on data at any scale. For more information, visit www.splunk.com


SonarSource provides a world-class solution to manage Code Quality and Code Security and has a global footprint serving 12,000+ customers. For more information, visit www.sonarsource.com


SILVER SPONSORS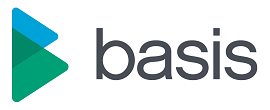 Basis Technologies provides the only complete automated DevOps & Testing platform engineered for SAP. To find out how our automation changes the way companies run SAP with agile, continuous delivery of critical change visit www.basistechnologies.com.


Zadara eliminates the technical, operational, and financial risks associated with enterprise data storage and management by combining the power and control of the enterprise data center with the agility of the cloud, to deliver enterprise data storage as a fully-managed service, with a 100%-uptime guarantee and consumption-based pricing. For more information, visit try.zadara.com.


Click here to find out how you can become a sponsor of DEVOPSdigest.