GOLD SPONSORS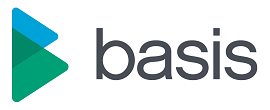 Basis Technologies provides the only complete automated DevOps & Testing platform engineered for SAP. To find out how our automation changes the way companies run SAP with agile, continuous delivery of critical change visit www.basistechnologies.com.


Bridgecrew is the developer-first code security platform built to address issues at the source, reduce runtime alerts, and improve release velocity. Bridgecrew automates security throughout the entire DevOps lifecycle so developers can ship code that's secure by default. Their most-loved features include infrastructure as code scanning, inline fixes right from your IDE, end-to-end software supply chain security, multi-cloud drift detection, automated IAM right-sizing, and secrets scanning. For more information visit bridgecrew.io.



Check Point Software Technologies Ltd. is a leading provider of cyber security solutions to corporate enterprises and governments globally. Check Point Infinity´s portfolio of solutions protects enterprises and public organizations from 5th generation cyber-attacks with an industry leading catch rate of malware, ransomware, and other threats. Infinity comprises three core pillars delivering uncompromised security and generation V threat prevention across enterprise environments: Check Point Harmony, for remote users; Check Point CloudGuard, to automatically secure clouds; and Check Point Quantum, to protect network perimeters and datacenters, all controlled by the industry's most comprehensive, intuitive unified security management. Check Point protects over 100,000 organizations of all sizes. For more information visit www.checkpoint.com.


Convox enables production ready, autoscaling, zero-downtime, Kubernetes-based deployments made simple. For more information visit convox.com.


Opsera is the first Continuous Orchestration platform for next-gen DevOps that enables choice, automation, and intelligence across the entire software life cycle. It offers simple, self-service toolchain integrations, drag-and-drop pipelines, and unified insights. With Continuous Orchestration, development teams can use the tools they want, operations teams gain improved efficiency, and business leaders have unparalleled visibility. Opsera believes DevOps has transformed from an aspiration to a practical science, and Continuous Orchestration is the future to help organizations accelerate DevOps adoption and reach peak innovation velocity. For more information visit www.opsera.io.



Parasoft helps organizations continuously deliver quality software with its market-proven, integrated suite of automated software testing tools. Supporting the embedded, enterprise, and IoT markets, Parasoft's technologies reduce the time, effort, and cost of delivering secure, reliable, and compliant software by integrating everything from deep code analysis and unit testing to web UI and API testing, plus service virtualization and complete code coverage, into the delivery pipeline. Bringing all this together, Parasoft's award winning reporting and analytics dashboard delivers a centralized view of quality enabling organizations to deliver with confidence and succeed in today's most strategic ecosystems and development initiatives — security, safety-critical, Agile, DevOps, and continuous testing. For more information visit www.parasoft.com.


SILVER SPONSOR
Octopus Deploy sets the standard for deployment automation for DevOps. The company helps software teams deploy freely – when and where they need, in a routine way. More than 3,000 organizations and 350,000 users worldwide use the Octopus Deploy universal deployment automation tool and framework to make their complex deployments easy. From modern containers and microservices to trusted legacy applications, Octopus orchestrates software delivery in data centers, multi-cloud, and hybrid IT infrastructure. For more information visit octopus.com.