How AI and ML Are Set to Change the Face of DevOps
Transformative technologies like Artificial Intelligence (AI) and Machine Learning (ML) have changed the way we perceive DevOps. They have transformed the DevOps environment in such a way that execution of processes like data analysis and management has not only become simpler but also faster. Not to mention, these next-level solutions help users speed up their software development cycle, thus ensuring faster time-to-value.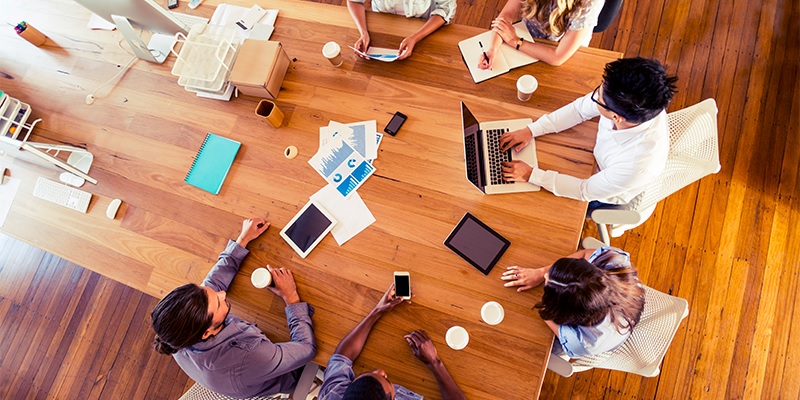 AI and ML are two buzzwords that are often used interchangeably. In fact, they are perceived similarly by many. But that isn't true.
As the name suggests, AI can be loosely interpreted to mean incorporating human intelligence into machines. In other words, it uses a machine to solve problems on the basis of a set of stipulated rules.
Contrarily, ML is a subset of AI, and it enables machines to learn by themselves (based on the available data) and make accurate predictions.
Despite the differences, both AI and ML play a vital role in reimagining the DevOps environment.
But before delving into ways AI and Ml do that, let's find out what DevOps entails.
Unraveling the Intricacies of DevOps
DevOps is the union of people, processes, and technology to provide delightful experiences and maximum value. By adopting such a culture, businesses can gain better insights into the data, deliver on the emerging needs and requirements of customers, increase confidence in the applications they build and achieve business ROI faster.
Let us take a real-life scenario for better understanding.
A manufacturing organization needs to bring its development and operations teams together to rapidly integrate and analyze partner or customer data for better collaboration and faster transactions. Ensuring a strong DevOps environment can accelerate this process, thus allowing the organization to accelerate time-to-market and deliver the promised value to customers and partners. Additionally, it can facilitate continuous improvement, thus maintaining system reliability and stability.
Applying Machine Learning and Artificial Intelligence to DevOps Culture
It's clear that organizations must create a strong DevOps framework to ensure reliable experiences, expand market share, and improve ease of doing business. However, it isn't as easy as it sounds.
Many times, teams find it challenging to manage their development and processes and handle operations. The role of AI and ML comes into play.
Integrating technologies like AI and ML can help companies transform their DevOps environment and increase their efficiency. Tasks like testing, coding, releasing, and monitoring software and harnessing the true potential of partner data become simpler and faster than ever. AI and ML can also improve automation, quickly identify and resolve issues, and improve collaboration, ensuring delightful experiences and maximum revenue. Let's find out how AI and ML can transform DevOps.
Improving Teams' Efficiency to Access Data
Oftentimes, business users of a DevOps organization find it difficult to access their own data. This lack of unrestrained data access can greatly affect a user's capability to onboard, integrate, and unlock data.
Consequently, a company's ability to make decisions and deliver value takes a toll. Solutions like AI-enabled data mapping can be of great importance here. They can empower even non-technical business users to access and unlock the true potential of data — at speed and scale.
Business users with minimal technical expertise can utilize machine learning algorithms to create intelligent data mappings in minutes, which allows them to create connections and integrate new customers — easily and securely. Meanwhile, IT users can focus on more important tasks, enabling innovation and ultimately growth.
Accelerating Automation
By leveraging AI and ML, business users can automate processes, turning them faster and accurate than ever. As machine learning algorithms are used to handle complex data streams, users can gain accurate insights, at a much faster pace — and that helps them make good decisions and delight their customers faster. AI enables teams to self-heal problems, track security threats, and resolve issues.
Fosterig Effective Collaboration Across Partner Network
While developers release code at high velocity, the operation teams have to ensure minimum disruption to the existing systems. AI and ML can transform DevOps by improving collaboration between developing and operations teams. They can provide a single, unified view into systems as well as problems across the complex chain of DevOps. And so, companies can improve the complete understanding and knowledge of anomalies detected and rectify them without any delay.
Conclusion
AI and ML are uniquely positioned to transform the DevOps environment in an organization, enabling users to harness data, speed up operations, improve time-to-market, and ultimately deliver maximum value.