Why 2019 is Seeing Database DevOps Take Center Stage
While DevOps has increasingly been adopted across many organizations, it is now becoming central to how they operate — and is maturing to include the database in DevOps flows. That is the headline finding from Redgate's third State of Database DevOps Report, based on research conducted with over 1,000 organizations from around the world.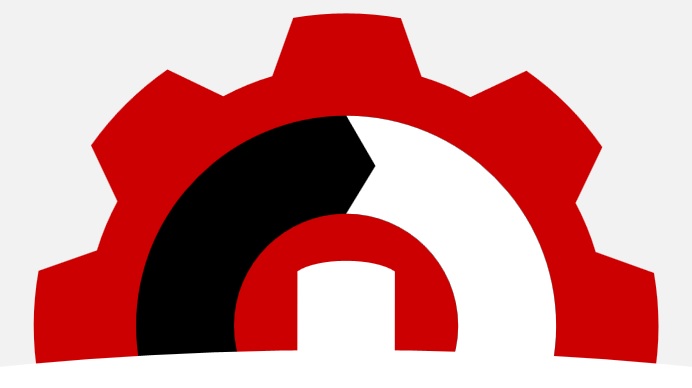 Looking through the results, there are four clear conclusions for everyone involved in DevOps:
1. DevOps is spreading throughout organizations
85% of respondents said they had adopted DevOps, or have plans to do so in the next two years, a 3% rise from 2018. Many more are now in the adoption phase — 57% say they are using DevOps across some or all of their projects, up by 20% since the first study was published in 2017.
Organizations are also taking a more holistic approach to DevOps, including the database as a central part of DevOps flows. This echoes the findings of the 2018 Accelerate State of DevOps report, which highlighted the important of database development as key to high performance in DevOps.
Showing its spread, a wide range of stakeholders within organizations now recognize the business benefits of DevOps. 67% of decision-making involves IT Directors and Managers, 42% Developers, 36% Database Administrators (DBAs), and 33% C-Level executives such as CIOs and CTOs.
Importantly, however, these groups see different benefits of adopting database DevOps. The C-Level sees automating the delivery of database changes as freeing up developer time for added value work, for example, while DBAs and developers are more concerned with increasing the speed of delivery of database changes.
2. Businesses are more confident in the advantages of DevOps
Overall, organizations are reaping the benefits of DevOps, particularly when they extend it to include the database. We're in an era of greater public concern about how consumer data is used and protected, and 61% of organizations think that database DevOps has a positive impact on meeting regulatory compliance requirements. This figure grows to 66% among those that have already adopted DevOps.
Organizations are also much more confident in extending DevOps to the database. Over half (52%) said they could move to fully automated database DevOps within 12 months, a figure that rises to 83% for those that have already adopted DevOps across all their other projects. 45% of this group say it will take them less than six months, showing that once organizations have successfully implemented DevOps in other parts of their business, they are more confident when introducing it to their databases.

3. Some organizations and sectors are missing out
If 85% of companies have either adopted DevOps or are planning to do so, this leaves 15% that are remaining with traditional methods
Clearly, if 85% of companies have either adopted DevOps or are planning to do so, this leaves 15% that are remaining with traditional methods — a figure which has remained stubbornly consistent for the last three years. Why is this? 40% state it is because of a lack of awareness of the business benefits of DevOps within their organization. The second highest response, from 15% of this group, was a lack of support from executive leadership.
This suggests that until the benefits of DevOps are better understood, particularly by executives and leaders, these organizations will simply not recognize the potential business advantages and return on investment that can be gained.
Organizations in the Healthcare, Government, Education and Non-Profit sectors were most likely to be laggards, with just 40% having introduced DevOps. In comparison, nearly three quarters (73%) of companies in the Media/Entertainment industry have adopted DevOps, followed by 70% of those in Technology/Telecommunications, and IT Services and Consulting.
4. Collaboration is increasing between developers and DBAs
Collaboration is essential for DevOps to be implemented successfully, meaning that any barriers between departments need to be broken down. This is particularly true when it comes to application developers and DBAs, who typically have had very different roles, with one looking to implement new functionality and the other responsible for keeping data infrastructure available, with minimal downtime.
The positive news is that collaboration between developers and DBAs is clearly growing. 62% of respondents said that collaboration between DBAs and developers was "Great" or "Good," rising to 76% among those that have adopted DevOps across all projects.
77% of organizations have developers responsible for both database and application development, although this varies by industry and company size, with larger businesses and those in financial services, healthcare and government more likely to have dedicated database developers. DBAs deployed database changes to production in 63% of companies, with developers responsible in 47% of organizations — many saw both teams equally involved.
This collaboration is increasingly extending to adopting common practices across both application and database development. Version control is now used by 83% of respondents for application development, and 55% for database development, rising steadily from 81% and 53% respectively in 2018. And the use of continuous integration in development has increased even more, from 40% (application) and 21% (database) to 53% and 27%. This is leading to increased usage of third party tools across DevOps processes.
Laggards risk being left behind as 2019 proves to be the year that the database becomes central to DevOps success
As the third State of Database DevOps Report shows, the use of DevOps is maturing, with organizations extending its reach to the database and consequently reaping wider benefits. The advantages to the business are now widely understood, from the C-suite down, and teams are working together to create seamless processes that enable organizations to deploy faster, gain competitive advantage and ensure compliance across all their activities. Laggards risk being left behind as 2019 proves to be the year that the database becomes central to DevOps success.