More than 3,220 software development professionals working at organizations ranging in size from 20,000 to 100 employees responded to the State of Agile report.
So, what are the biggest takeaways?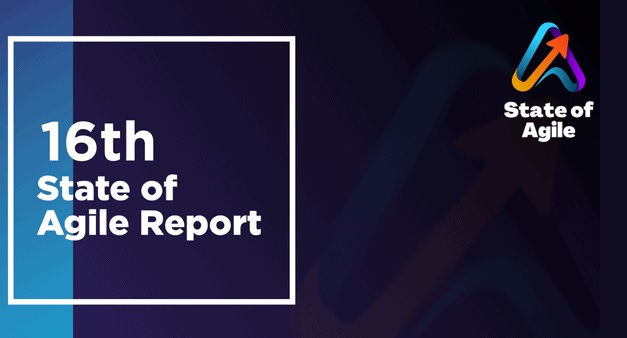 DevOps teams need better visibility and traceability — and collaboration is key to success
The new report indicates that DevOps teams need more visibility through the entire software development lifecycle. Three in five respondents say the most valuable improvements to DevOps teams would be end-to-end visibility and traceability from business initiative through development, test and deployment to end users.
55% say the ability to measure cycle time, wait time and bottlenecks — optimizing the flow of value to the business through the delivery cycle — would be an important improvement.
Among those who are satisfied with Agile practices at their company, 7 in 10 say they are satisfied because of increased collaboration and better alignment to business needs.
Time-to-market, delivering predictability and reducing risk are top Agile priorities
Survey respondents say the ability to move quickly is crucial and predictably is key. When asked how they prioritize implementing Agile practices, more than 50% said they are using Agile to accelerate time-to-market, 44% said they use Agile for delivering predictability and 31% said lowering risk is a priority.
How are Agile teams measured: delivery goals or business goals?
47% of respondents say that on-time delivery is how their success is being measured. Agile teams say "meeting business objectives" is used to measure success about 44% of the time.
What Agile practices and tools are companies using?
Four out of five respondents are using Agile but half are using a hybrid model with a combination of Agile, Waterfall and/or iterative. Nearly half say this combination works well for them while 27% say a hybrid combination does not work well for them.  
When it comes to Agile tools being used, Scrum is still the leader, jumping from 58% in 2020 to 87% in the current survey. Kanban use exploded from 7% in 2020 to 56%, while Scrumban has grown modestly from 10% in 2020 to 27%. The most popular framework continues to be the Scaled Agile Framework (SAFe) which grew in use from 37% in 2021 to 53% this year. Lean Management likewise grew after falling for several years from 2% in 2021 to 8% this year. 
It's time to refine Agile adoption
There is a significant opportunity to refine and mature the growing enterprise-wide Agile adoption. Agile practices continue to extend beyond the original software development or IT team to cross-functional teams along the software development lifecycle, and into other business units such as HR and marketing.  This year's results reveal that over one-third (36%) of product or application owners as well as 32% of engineering or R&D (32%) teams have now adopted Agile. 
Agile, like DevOps, continues to accelerate with a focus on orchestration, automation and analytical insights. Smart organizations use the right practices and tools to maximize the impact of their software investments — and win in the marketplace