5 Factors for Successful App Development
I am an entrepreneur at heart. Many of my career experiences have involved creating new ways to get stuff done, innovating and building. So, when I started my own business, I knew what to expect in terms of the challenges of breaking new ground, the relentless non-stop pace that we face daily, and the constant pressure to deliver. But when it comes to starting a business that is all about developing applications, experience is the ultimate teacher and every decision we make has a direct and immediate impact on company direction, product development, and customer success.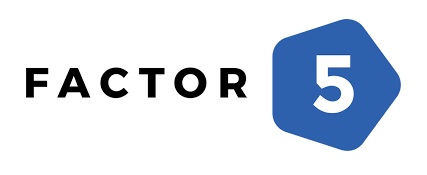 One of the most important decisions for Factor5 was the platform upon which we were going to develop. We chose a platform that would deliver key resources to learn, build, and bring our application to market incredibly fast.
How fast? It took us a mere eight months to land our first client and create V1 of our app, which won first place at the ServiceNow CreatorCon Challenge 2017, a global competition for entrepreneurs to create the most high-impact, services-rich business applications. And, in the months since, we've added to our growing roster of clients, enhanced our core solution, released new applications, and are in the process of extending the functionality further.
Our winning app, CourseLoop, provides flexible workflow management and a definitive source of truth for university curriculum information management. By automating manual processes, universities improve their time-to-market for new offerings, reduce the administrative burden on students and staff, and increase curriculum design quality.
When it comes to smart app development, I have learned plenty of lessons over my years in technology. Here are five that are top of mind for me:
1. Don't Wait to Begin
It's the perfect time for developers to take their ideas and run with them. There are venues and resources to take your app from idea to the marketplace quickly. We developed on a versatile platform that has been the catalyst for us to really take off. If you have the idea, jump in.
2. Dive into Your Client's World
Understand the domain your clients live in and peel back the layers of how they work and why they do things the way they do so you can design, develop, and deliver solutions based on their needs, not based on how you as the developer think they should work. Give them something that makes what they do easier and fits nearly seamlessly into their processes. We've invested time with different universities to know the problem inside and out, and to know how to solve it. By being able to keep our focus on a user-first approach throughout the development process, we provide them with solutions that matter most to them.
3. Adapt Quickly
As we've worked with several universities and their mix of current and legacy technologies, we've been able to adapt fast. This agility has been absolutely critical to our growth. Identify and use a platform that allows you to be agile so you can adapt to market and client demands.
4. Automate, Automate, Automate
The tendency for most startups is to invest all their time in developing the software features that will allow them to win new business. While this makes sense and is vital, attention must also be given to building processes and systems that easily accommodate exponential growth. The platform you use should make it easy to automate a variety of processes, that can save days, and sometimes weeks, of development time and capacity.
5. Leverage Your Platform Experts and Use Platform Services to Drive DevOps Process and Culture
The versatility and power of your platform services can help you grow a DevOps mindset and methodology, as can the resources of your platform provider.
Finally, don't ever give up. In the rapid-fire vortex of a startup, don't overcomplicate processes and approaches where simplicity is often the best approach. Lean into the community of innovative developers who are building really cool stuff. And persevere.
My daily driving mantra comes from the 30th President of the United States, Calvin Coolidge, who reminds us that "Nothing in this world can take the place of persistence."