What Angry Birds Teaches App Developers
The vast majority of today's mobile applications are statistically doomed to deletion, abandonment or a swift decline into immediate obscurity. For any app to be successful, developers must utilize all the tools at their disposal to ensure it stays front of mind among their users.
This also means considering the typical user journey from the very outset of development. In an age where there has never been so much competition for app developers and consumers have never before been as fickle, it's no longer good enough to develop a great app and then think about marketing it afterwards.
Instead, the whole process must be holistic, as we see when looking at one of the app world's most successful game publishers, which took a winning formula all the way back to the drawing board to improve long-term player engagement.
A Creative Solution to Achieving Success
With Angry Birds, publisher Rovio had on its hands one of the most celebrated mobile games, but it also faced a problem. The mechanics of the game, though incredibly popular, led many players to suffer from "app burnout" – a situation where they spent so long playing in a very short time-frame that they ended up fatigued with the experience and subsequently abandoned the game relatively quickly.
Rovio realized that to improve long-term engagement rates among those who had downloaded the app, it would need to include some sort of timer function or the possibility to run out of lives – mechanics that create a sense of urgency and tension in players and have been shown to translate into greater value and longer overall playtimes.
This led to a major adjustment in the development of Angry Birds 2. The game introduced a "pay to play" feature, whereby players had to pay a small fee in order to bypass either a mandatory half hour no-play waiting period or watch videos for other Rovio products to replenish their lives.
Adding Retargeting to the Marketing Mix
Of course, such timed mechanics introduce new challenges for developers – first and foremost among these is the need to remind players when these enforced cooldown periods have lapsed.
There are many solutions to re-engagement, and in the app space, notifications are particularly popular among developers. However, they are very easy to abuse and will quickly lead a consumer to disable them – or even delete an app entirely – if they receive too many such messages.
App retargeting is so effective at achieving this goal because it offers developers a high number of relevant, personalized and non-intrusive touch points with their audience - allowing them to remind, retain, recover and re-activate users, and get them back to spending time and money on a game, or any other app for that matter.
In the campaigns we've run, we have seen in-app conversions rise by more than 130% where app retargeting was added to the marketing mix.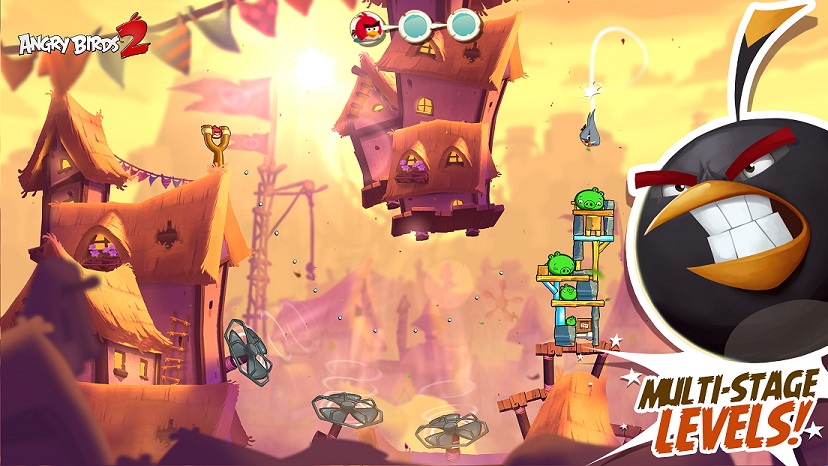 The Wider World of App Retargeting
Use cases for app retargeting are not limited solely to game developers wishing to improve player engagement, convert non-paying to paying gamers or increase player spend – although it can do all these things.
In any vertical, this approach can encourage first and repeat conversions; re-activate dormant users who have downloaded an app but do not regularly open it; increase the frequency and length of in-app sessions; and cross-sell other apps or services.
Retargeting messages can be customized and personalized to target very granular segments of your audience. And they can also be event-driven, targeting users at a specific juncture of a game or highlighting hyper-local services such as car rides or reservations when an individual is in a certain location, for instance.
When strategically implemented, these methods are proven to drive performance. In today's increasingly mobile and app-based online economy, it is no longer enough to have a presence on Facebook alone – with retargeting, developers can interact with their audiences away from their apps and remind them what they're missing.
Shachar Radin Shomrat is CMO of myThings.