Real-Time Data Linked to Revenue Growth
As companies look to innovate and advance, it has become clear that real-time applications are the path to growth. In fact, 71% of tech leaders confirmed a clear link between real-time data and revenue growth, indicating that the data race is not only heating up, but rapidly shifting toward real-time applications. The data that powers in-the-moment use cases such as recommendations and personalization, or always-up-to-date inventory and logistics, is becoming a key catalyst for organizations vying to meet customer expectations and compete in their respective industries.
This is evident in the recent State of the Data Race 2022 Report, which is based on an in-depth survey of more than 500 technology leaders and practitioners across a variety of industries about their data strategies. The report revealed that leveraging real-time data pays off in two important ways: increased revenue growth and improved developer productivity.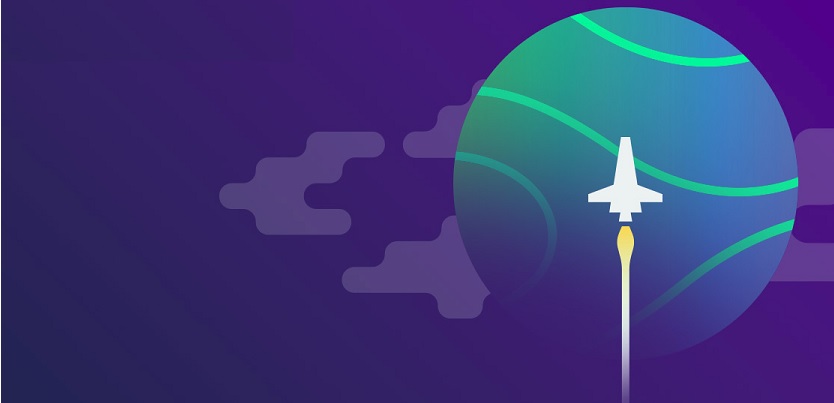 Hasn't "Real-Time Data" Been Around for a Long Time? Why Does it Matter Now?
The term "real-time" has been around for decades. "Reactive apps" were supposed to be the next big thing in the early 2000s, but the technology wasn't really there to support the development of quick responses to user inputs on web or mobile. Today, however, the technology is widely available. Organizations of all sizes can build applications that meet customer actions with a real-time response, so much so that users now expect that kind of instantaneous reaction from the applications they use everyday.
There are two main concepts that distinguish what we mean by "real-time." The first is how fast the data needs to move, which is really up to the customer, the business process, or the systems that are interacting with each other. The speed of real-time data needs to be seamless, whether that's seconds, sub-seconds, or milliseconds. The second is that "real-time" is fundamentally about action. It's about a system being able to trigger something without needing a human to be in the loop. That's what changes the nature of interactions, and by extension, the business as organizations pursue a real-time journey.
Real Time Means Real Revenue
The effect on revenue growth is particularly pronounced at companies that make real-time data a strategic focus. Specifically, 78% of all respondents to the State of the Data Race Survey agreed that real-time data is a "must-have," not a "nice-to-have." Moreover, 71% of all respondents said that they can tie their revenue growth directly to real-time data.
The advantages of real-time are even more obvious in organizations that excel at leveraging data to create new products and revenue streams. Among those organizations that make real-time data a strategic focus, 42% experience a transformative impact on revenue growth, compared to only 18% of those organizations that don't prioritize real-time data. Real-time data was more likely to have transformative impacts on customer satisfaction and market share for these companies.
This should feel intuitive when thinking about the consumer experience. For example, a retailer who has gone digital and is now activating data in real-time to do on-the-fly segmentation, smart recommendations, and algorithmic pricing will ultimately have more success than those that stick to traditional methods of operation. The key to success lies upon transforming operating models from human-driven and glitchy to in-the-moment, always up-to-date, and system-driven.
Real-Time Data: A Boon For Developers
Making real-time data a priority goes beyond improving revenues, the choice to do so also improves developer productivity. When asked how the use of real-time data has impacted developers' jobs, an impressive 66% of real-time-data-focused organizations agreed that developer productivity improved. This is particularly important because no one at the organizations surveyed works more closely with this data than developers, ultimately highlighting the importance of ensuring that developers have fast and ready access to real-time data.
For these builders, it's all about ease of building and time to market. The complexity and siloed technologies that plague many organizations' data estates can be a serious detriment; developers shouldn't have to grapple with figuring out where the data they need resides, or how to access it. But it's not just about enabling access to the data. It's also about re-orienting how organizations operate to make developers more productive. Compared to organizations with less-aggressive commitments to real-time data, those who make creating value with it an organization-wide strategy are more likely to:
■ Have clear product owners (43% versus 32%)
■ Have business unit accountability of data (42% versus 30%)
■ Have line-of-business staff, developers, and data scientists working together in cross- functional teams (45% versus 32%)
This organizational pattern lines up every role behind one North-Star goal on the way to creating value: shipping an application. Until an application ships, all the good ideas in the world won't impact the customer experience—or the bottom line. Organizations that make a strategic commitment to creating value with real-time data are making the changes that focus attention, align incentives, and drive prioritization around the ground truth that everyone will sink or swim together based on developers' productivity.
The Bottom Line
Applications that learn minute-by-minute and can trigger smart actions hundreds of times per second or even millions of times a day have proven their value for commerce and business operations. As the report highlights, some powerful, complementary forces have converged. The open source cycle of innovation is as strong as ever, and now, the best-of-breed tools it has generated are available on demand, as-a-service, to everyone. The best is yet to come for organizations that make real-time data a strategic focus.
Cloud tools and DevOps processes have made developers more productive — and now leading organizations have shown that embedding developers in cross-functional teams that are empowered to drive an organization forward is a best practice for accelerating the activation of data in real-time. Organizations that commit to leveraging real-time data are shipping the winning applications that it powers and seeing transformational results.