Pandemic Shines Light on APIs
As businesses worldwide rely heavily on digital tools and reimagine modern commerce amidst a global pandemic, APIs have become the unsung hero of the digital transformation. Regardless of what tools a business chooses, APIs have enabled millions to transition from work to home, provided connections that let disrupted supply chains be rapidly recreated into new partner ecosystems, and as the backbone of online commerce, are the reason businesses sustained customer engagement through this unprecedented time in history.
APIs are the cornerstone of how we live and work. The 2020 State of API Report, recently released by SmartBear and conducted during COVID-19, gained insight into API methodologies, practices, and tools used today by software teams worldwide.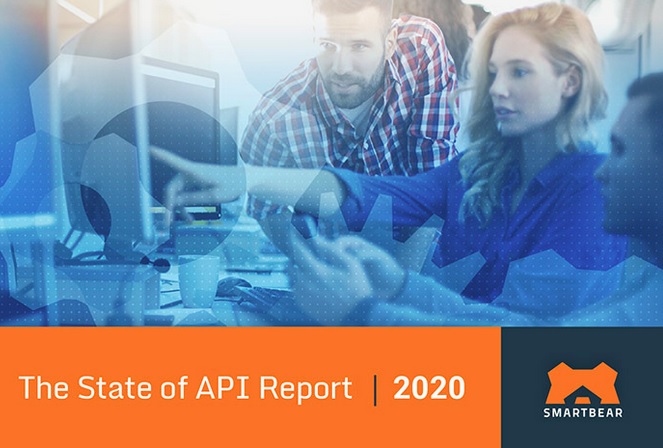 Modern software development has become a team sport as developers, testers, and IT ops are located throughout the world, and progress on software takes place around the clock. Collaboration has become so important that 76% of organizations surveyed indicated it merited their highest level of importance.
58% said that API standardization continues to be their top challenge. As development has increased, so has the challenge of versioning. While an API style guide can help to ensure APIs comply with established rules and standards, this survey found that less than one third of organizations have or use an API style guide.
API standardization directly impacts the consistent delivery of quality APIs and the best customer experiences for those that consume them. Costs and time to market ultimately increase to accommodate for API changes. APIs that intersect with sensitive data or ones used in regulated environments might expose the organization risk compliance violations. It is no wonder that API standardization was chosen by 58% of the respondents as the number one technology challenge they would most hope to solve in the near future.
Deadlines continue as the biggest obstacle to API quality with limited time due to workload and increasing demands for speed of delivery as the top two challenges. Interestingly, budget is not one of the top obstacles for most teams. The top four obstacles reflect the challenges of internal governing and communication.
Most organizations have a formal API testing process, and larger organizations view testing as a top priority. Ninety percent of participants said they either currently have, or plan to have, a formal API testing process in place in the near future. Larger organizations tend to have more formal testing processes in place, but this year's survey showed that almost half of small organizations do now as well.
If companies push their API development too quickly, they find themselves spending more time in debugging after pushes to production. This feeds a vicious cycle where dev teams have to carry the burden of rework while already lacking the time to ensure quality on their next project.
This year's survey data reinforces the military credo that, "slow is smooth, and smooth is fast," and an organizational awareness of this reality can put focus on API quality-first.
Methodology: The 2020 State of API Report compiled responses from more than 1,500 API developers, architects, and testers from May to June 2020. In addition to addressing design, development, documentation, testing, and monitoring, it also studied trends in technologies, standards, and tooling.