How to Test for a Very Digital Christmas
Smartphones have been threatening for a few years to top laptops as the preferred way consumers engage with their digital lives. But this year it's really happening – just in time for the holidays.
This past Cyber Monday, over $799 million was spent on smartphones and tablets alone! IBM Watson recorded that shoppers on tablets outspent those on PCs by an average of about two dollars, and smartphone shoppers spent over 6% more than they did in 2014. Overall, smartphone shoppers account for 44% of all online traffic to e-commerce sites over the weekend, narrowly beating out PCs.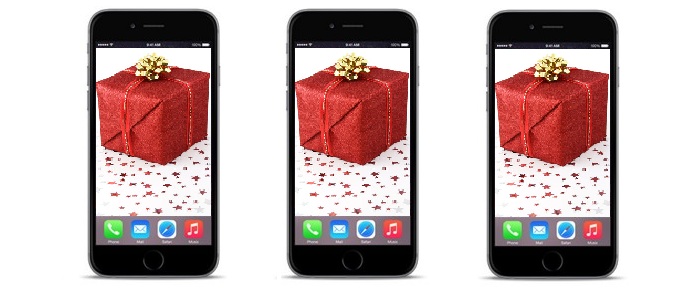 Similar trends have been noted in the UK and Germany, where this year smartphones overtook laptops for the first time as the most popular device for accessing the Internet. At the same time, e-commerce channels are growing faster; Forrester predicts they will reach $334 billion by the end of this year. Previous predictions had that number at $300 billion by 2017.
Mobile phones are even affecting in-store purchases - according to a recent report from Wanderful Media, 92% of millennial consumers will use their smartphones while browsing for products in physical stores. They're looking for coupons, promotions and deals, as well as trying to find specific shop locations and details about their most-wanted products. Out of those individuals, 78% will use mobile retail apps to purchase items, while 80% simply want to receive mobile app notifications that report the biggest sales.
This sets the scene for a very digital Christmas where consumers worldwide will be hunting out presents using mobile apps and websites. To keep pace with increasingly mobile customers, enterprises, particularly those in the retail and hospitality spaces, need a sophisticated approach to mobile app development and testing that gives finicky users a winning digital retail experience across all stages of a customer's journey: from browsing to connecting with an in-store beacon to tapping "buy" to receiving their gift.
But this smooth customer journey can be just a holiday fantasy if digital strategies get derailed by app development and QA issues. As much as we preach about the power of DevTest unity, open and integrated tools, automation and fast feedback loops, the reality is that enterprise teams struggle to keep up with the pace of digital. A high percentage of bugs still make it out into the real world.
Perfecto's own research shows that 44% of app defects are found by users, with 24% coming from direct feedback and another 20% from public user reviews in app stores (Perfecto, Why Apps Fail, 2014).
There's no good time to force your users to be your beta testers, but the holidays are arguably the worst time. But the data above tells the story: too many apps of low or high value are released without sufficient quality testing, making it important to tighten up testing and monitoring processes to avoid the financial and reputational damage to your brand that comes with angry users.
But how can retailers and hospitality companies sharpen the testing of the customer experience on mobile devices?
It boils down to this: You need to test for the right customers at the right time under the right conditions.
Whether you're Kohl's or Starbucks or Chipotle, you have a variety of customers who have different characteristics – from the millennial to the middle-aged corporate road warrior to the stay-at-home mom. They use different devices and networks; they switch between devices; they buy different items and shop at different times.
Even if you're using test automation tools to speed up testing and app releases (and bravo if you are), you can't do simple functional testing and expect to keep up with your customers' noisy and dynamic mobile environments. They're frequently switching networks, maxing out battery and getting interrupted by texts, calls and competing apps. All. The. Time.
Understand that your mobile customers are complicated. During the holidays, they'll be shopping at odd times in crowded places, whether they got most of their shopping done on Black Friday, went the e-commerce route on Cyber Monday or are waiting till Dec. 24 to do their last-minute mobile shopping (we've all done it). You can count on them browsing and buying, using your app or website at the same time millions of other buyers are frantically shopping. You need to do rigorous performance testing against peak usage to prepare for the heaviest of loads – some of you may have learned this the hard way when your site crashed over Thanksgiving weekend.
In short, you need to test specifically for the people and conditions you created your app for in the first place. Every business has its target personas, but they've remained in the realm of business development and marketing. Translating those user needs from the business side to the technical side of the company has been a pain point.
Ultimately, testing and quality strategies in retail – and any industry for that matter – need to evolve to become more focused on the user. This Christmas, more users will tap mobile devices for shopping than ever before. Will you be ready for them their mobile moment of need?